Friday, February 22, 2008
YESSSSSSSS!!!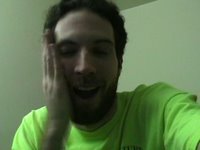 2008 Formation Group Volleyball Tournament
The Manetsch Maulers WIN!
Regular Play
Game 1
Carson/Manetsch: 21
Cha: 6
Game 2
Carson/Manetsch: 21
Ott: 18
Game 3
Carson/Manetsch: 21
Roy: 15
Playoffs
Semifinals
Carson/Manetsch: 21
Cha: 17?
Finals
Carson/Manetsch: 21
Roy: 13
If you know the full story, last year, we played with 3 on our team, and we picked up a 4th mid-way through the regular play. The other teams had 6. We got to the Finals and lost 15-11 or 15-12.
So yeah, it feels really good to win this year. We had a full team of 6, and it really really helped. haha I did pray before for us to do our best, so the Lord apparently honored that prayer. Other than that, I'm going to rest. This week, I had 10 papers/assignments and 2 sermons on the same day (3 for the week if you count Sunday School on Sunday). I have 3 sermons to preach next week, and only 3 assignments, praise the Lord. Today, however, is my day of rest.
Chillax time!
Labels: champion, championship, Manetsch, Sabbath, volleyball, Volleyball Tournament, win
Sunday, February 17, 2008
Sunday School Stuff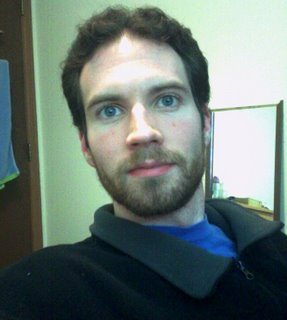 Man, it's been a crazy week. This next week is going to be another toughie, perhaps just as tough. I definitely went up for prayer today at church for this week, haha.
Today's Sunday school probably went better than I thought it did. I didn't have nearly as much time to prepare, which did stink, but I thought my organization was horrible. I didn't like it. Anyway, the class generally has been going well. One man walked up to me today and told me, 'In my 30 years of being a Christian, I've never done a good study on the Minor Prophets, so this is really helping.'
So praise God. He uses our frailty.
I do think Wednesday night's sermon went better, though (on Isaiah 6). This Wednesday's will be on Matthew 28. Notice a theme?
Next week is Hosea...the longest of the Minor Prophets. Yikes.
This last week, I had 12 papers and assignments for school, and 2 messages for Church. This week, I have 10 papers and assignments for school (one of which is a sermon), and 2 messages for Church (the week after, I have either 2 or 3 depending on when I go on Spring Break).
I get to church at 7:15 am every week to set up everything. I can't imagine Daylight Saving's time. Ugh. Well, it'll be like an adventure, haha. Getting up massively early to set up.
In a few weeks here, I go from 6 classes to 3 classes. That will be a very happy time. I have to go into Beast Mode this next week. But yeah, during these insane times, prayer time is always excellent, and I definitely feel refreshed spiritually going into this next week. I do feel physically tired, though, so I'll need to relax and rest at some point soon.
Cross Allegiance is over 800 friends strong now, praise the Lord. I'll hope to formalize the structure of operations a lot more in a few weeks here.
Anyway, this post was full of random stuff. The end, lol.
Labels: Amos, beard, Church, Hosea, Sunday School