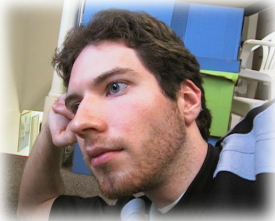 Links,
By DJ Sterf
Featured Ministries

Teenz4theLord - A site for teens, featuring devotionals, an online youth group, and so much more!

Studylight.org - Features a Hebrew and Greek translation of the Bible - pretty cool. Be sure to download the fonts if you want that, though.


Sites to Visit Online NOW

Church Mice - A cartoon produced by Karl Zorowski, showing us that God does have a sense of Humor!

Homestar Runner - Watch out, Homestar, it's STRONG BAD! A pretty funny and clean Flash cartoon site.

House Gymnastics - ...For the crazed gymnast.

Peep Research - 'Scientific' experiments done on Marshmallow Peeps to see how they stand up.

Project Start - A set of webzines (manga) set up by two of my teenage pals.

Game Links

NNR Scorecard - A place to put all your latest DDR scores (Heavy and Oni).

Insert Coin Forums - More up than DDR Freak Forums.

DDR Freak - Has a great deal of DDR info including step charts, forums, etc.

Super Smash Bros. Melee - Mothership's Melee Videos

Useful Sites Online



LiveJournal - Keep your own Blog for free...if you don't want to pay for extra services, that is.


Want your site up here? E-mail me a link and site description at
djsterf@djsterf.net
, and I'll check it out.
Back to DJ Sterf.Net